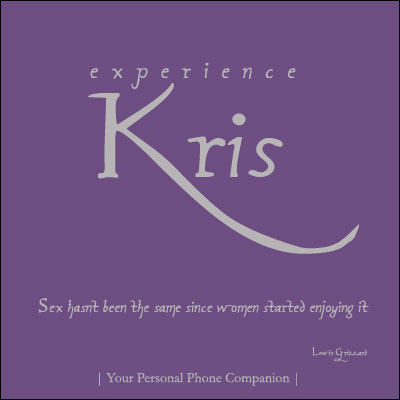 : WARNING :
If you are under the age of 18 (21 in some instances) please leave now.
This website, www.experiencekris.com, will NOT be held liable for any actions by the user(s) against the
owners/webmasters of this website. In no way are we forcing you to enter this site, it is upon free will.
This site may contain erotic text and or images, please be aware.

Phone Sex Parlour Directory - Reviewed Service Listings
Experience the Difference - Experience Kris - Site Map - www.experiencekris.com
All Graphics, Images, and Text Within This Site
Copyright 2004 - 2005
2257 Exemption Statement